Section 1 | An Introduction to Livestock Medicines
Livestock Medicines
Page 05 /
Roles and Responsibilities of Veterinarians and Producers
Responsibilities of Anyone Who Handles Livestock Medicines
Use of medicines to maintain and improve the health and productivity of your animals is a privilege, not a right. To continue enjoying this privilege, anyone who uses medicines in their animals must take responsibility to ensure proper medicines usage.
Historically in North America, the public health risk from use of medicines in food animals is minimal. Constant attention to detail is still necessary if we want to maintain and improve consumer confidence that food derived from animals is safe, wholesome, and free from drug residues. This is particularly important as there is an increasing demand from consumers and processors to produce "free from" products, such as "free from the use of antibiotics and added hormones".
Working together to reduce antimicrobial resistance — we all have a role to play!
The key players with important roles and responsibilities include: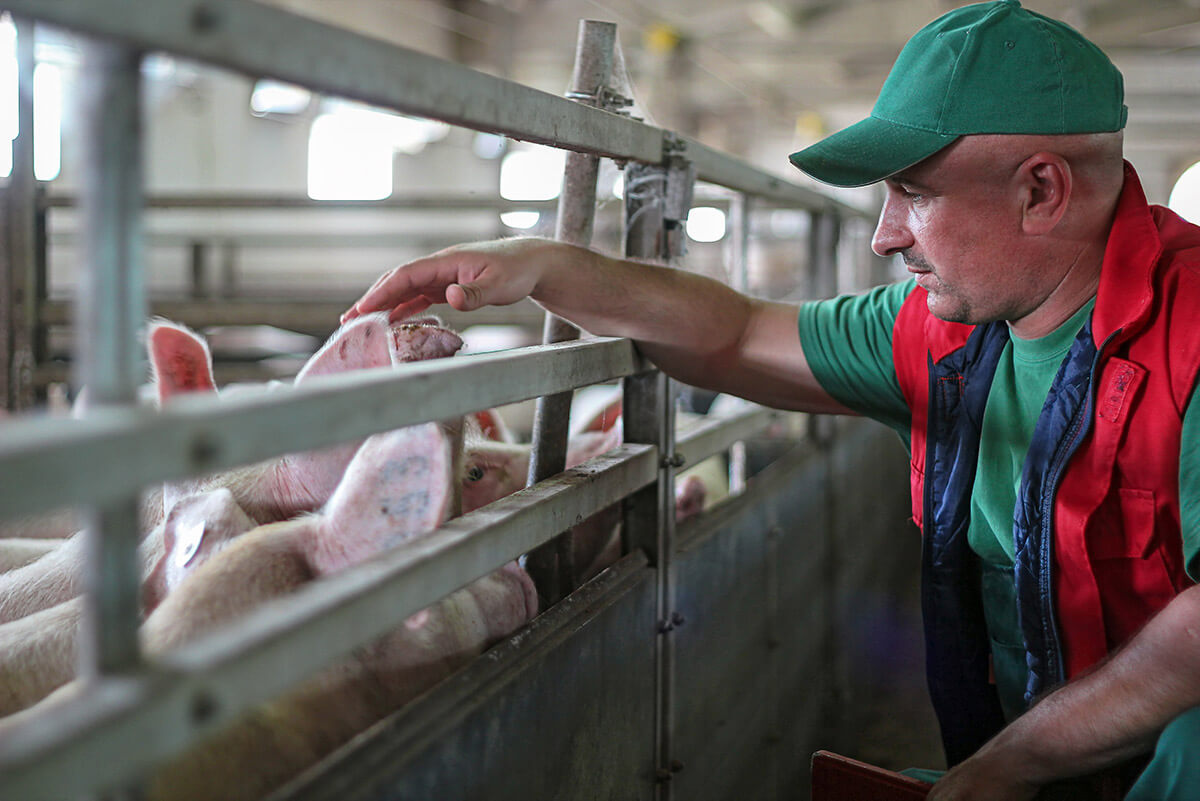 Food Animal Owner Responsibilities
Everyone who uses medicines on the farm, from the owner to employees and family members, has a set of responsibilities to ensure the medicines are used responsibly.
Responsibilities of animal owners include:
Obtaining medicines from the appropriate channels:

A livestock medicines outlet – only available for non-prescription drugs
Their veterinarian – for both prescription and non-prescription medicines
A pharmacist – with a prescription from their veterinarian
Using the medicines in accordance with label instructions unless otherwise prescribed or instructed by a veterinarian

The use of medicines for diseases and at dosages other than those stated on the label (termed "extra-label") is acceptable ONLY IF a veterinarian has prescribed the extra-label use and gives specific written instructions for dosage and withdrawals
Reporting to their veterinarian or the pharmaceutical manufacturer when anything unexpected occurs after giving a medication (e.g. allergic reactions)
Transporting, storing, handling, and disposal of medicines
Following label instructions
Calculating appropriate dosages
Administering the drugs
Properly identifying treated animals
Observing withdrawal times, as outlined on the label
Providing precautions to employees to avoid human risk from exposure to certain livestock medicines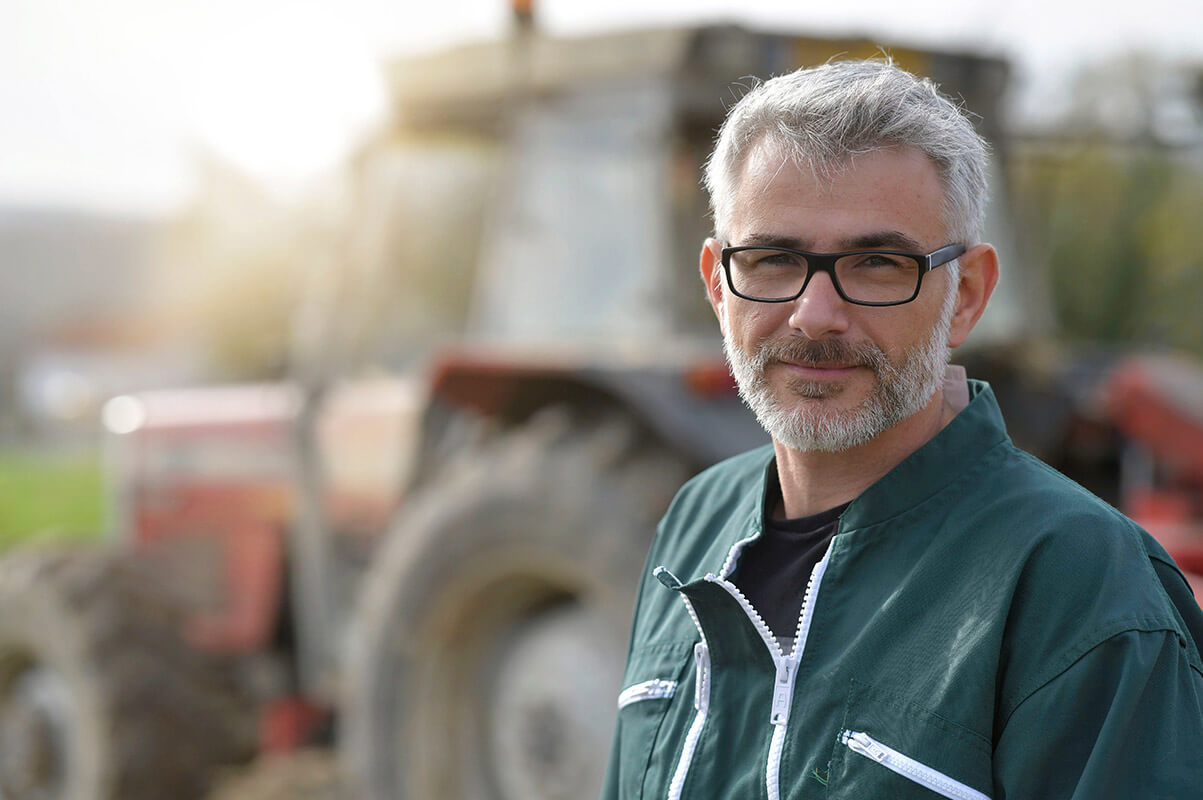 Veterinarian Responsibilities
The Veterinarians Act spells out the role of the veterinarian in prescribing, dispensing, and overseeing use of medicines in animals. The College of Veterinarians of Ontario (CVO) is the regulatory body that enforces the Veterinarians Act and licenses veterinarians to practice in Ontario. This act gives veterinarians the privilege to diagnose and treat disease in animals.
As such, only a veterinarian may:
Prescribe a drug for use in an animal
Diagnose or treat disease in someone else's animal(s)
Authorize extra-label use of drugs
There must be an established veterinarian-client-patient relationship (VCPR) before your veterinarian is able to administer, prescribe, or dispense a drug to your animals (see Animal Owner FAASTsheet #5 for the specifics on the VCPR).
The veterinarian is responsible for:
Establishing the VCPR
Prescribing or using the right medicine
Prescribing extra-label use
Advising on proper storage and handling of medicines
Giving clear written instructions to producers about the appropriate withdrawal times for the medicine use
Reporting adverse reactions (e.g. allergic reactions) to manufacturers and federal authorities when they occur
Livestock Medicines Operator Responsibilities
The Livestock Medicines Act (LMA) regulates the activities of livestock medicines outlet operators. Under the LMA, livestock medicines operators are not permitted to sell medically important antimicrobials (see Animal Owner FAASTsheet #3) or any other prescription livestock medicines. In addition, operators are not authorized to diagnose disease, prescribe, or suggest treatment (recall that these are exclusive privileges of veterinarians).
Livestock medicines operators are responsible for:
Adhering to the requirements of the LMA
Maintaining a licence
Selling only approved drug products with drug identification numbers (DIN), pesticide control numbers (PCP), or notification number (veterinary health products)
Storing and handling products appropriately
Disposing of outdated products in a safe manner
Selling products in their original containers
Offering only those products permitted in the LMA (i.e. NOT medically important antimicrobials or other prescription livestock medicines)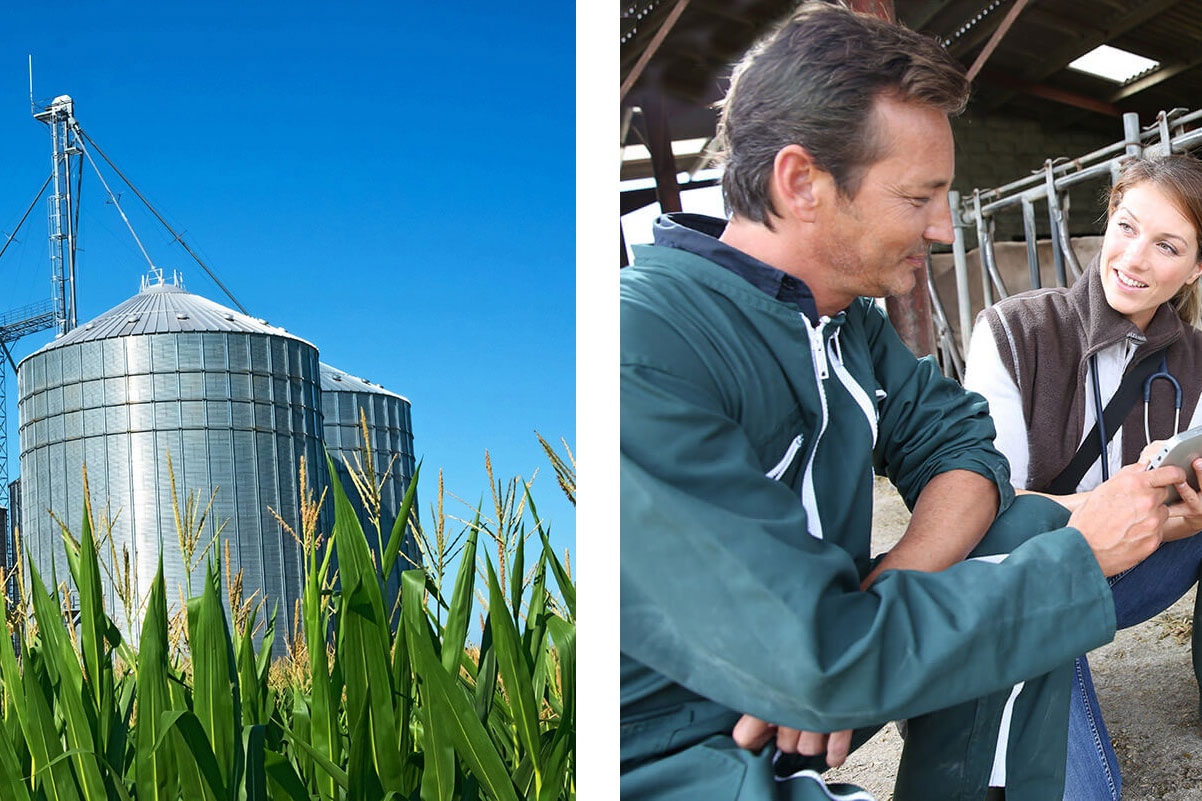 Feed Mill Operator and Nutritionist Responsibilities
Those industry professionals working at commercial feed mills (operators, nutritionists, sales staff) have many responsibilities to ensure that the medications they handle do not lead to violative drug residues in food products. In Canada, the use of medicine in livestock feeds is regulated under the Food and Drugs Act and the Food and Drug Regulations, which are administered by Health Canada's Veterinary Drugs Directorate, and the Feeds Act and Feeds Regulations, which are administered by the Canadian Food Inspection Agency (CFIA). Commercial feed mills have complex controls that ensure the right drug makes it into the right feed, at the right time and dosage, in the right sequence. Not only does this ensure appropriate medicated feed usage, it also minimizes the risk of unintentional cross-contamination of feed.
Commercial feed mill operators are responsible for:
Ensuring compliance with all acts and regulations concerning medicating feeds
Following guidance on dosage and feed mix sequencing as laid out in the Compendium of Medicated Ingredients Brochures (CMIB) to minimize risk of cross-contamination of feed, and ensure responsible medicine use
Working with prescribing veterinarians to ensure that prescriptions for medicated feed are correctly outlined and implemented
Only dispensing feed medicated with antimicrobials or other prescription medicines after receiving a valid prescription from a licensed veterinarian
Ensuring all medicated feed dispensed is clearly labelled in accordance with all acts and regulations, including information on drug levels, feeding and mixing directions, withdrawal recommendations, and any important warnings
Selling only approved drug products with DIN
Storing and handling products appropriately
Offering non-expired products for sale
Disposing of outdated products in a safe manner
Maintaining records of purchase and sales of medicines
Only floor stocking medicated feeds in accordance with label indications and medication inclusion rates in accordance with the CMIB