An Introduction to Livestock Medicines
Livestock Medicines
Page 01 /
The Goal of this FAAST Review is to:
Educate food animal producers on the safe and responsible use of livestock medicines to safeguard public health, animal health, and food safety
Ensure that the antimicrobials we use in agriculture remain effective for years to come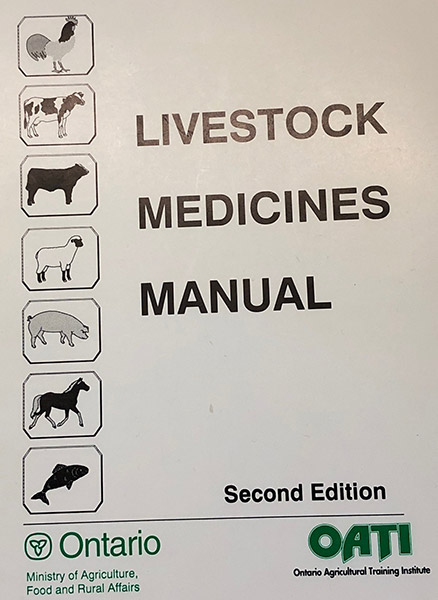 To do this, the original "Livestock Medicines" course, designed and conducted by animal health and food safety experts at the Ontario Ministry of Agriculture, Food, and Rural Affairs (OMAFRA), has been digitized, re-designed, and updated to provide an accessible resource for all livestock producers in Ontario.
What You'll Learn/Topics Covered
Types of antimicrobials, how they work, and responsible use
Reading livestock medicines labels
Proper handling, storage, and administration of livestock medicines
How Does it Work?
Each FAAST Review provides a number of interactive tools and resources as part of a learning module. Once inside the FAAST Review, you can review the material at your own pace. Follow along with us from page to page to learn the material as we've developed it OR choose your own adventure and use the links on the side of each page to explore the content however you like. Click below to get started.