Section 2 | Selective Dry Cow Therapy
Ontario Dairy Industry
Page 11 /
A Note On Internal Teat Sealants
One of the commonalities of the studies looking at SDCT was the use of internal teat sealants. There is a large body of research looking at the use of internal teat sealants as a way of reducing new mastitis infections in the subsequent lactation. Overall, internal teat sealants reduce the risk of mastitis at freshening by 73% relative to untreated controls1. One study where SDCT was attempted without the use of internal teat sealants in low-risk cows saw higher levels of mastitis and SCC in the subsequent lactation of these cows2. Clearly, if SDCT is to be adopted by the industry, it is in the best interest of the cow to employ internal teat sealants at dry-off.
One thing to keep in mind: whenever you inject anything into the udder of a cow, you need to make things as clean as possible. This is especially true for internal teat sealants, as there are no antimicrobials to fight any bacteria that may be inadvertently introduced into the quarter.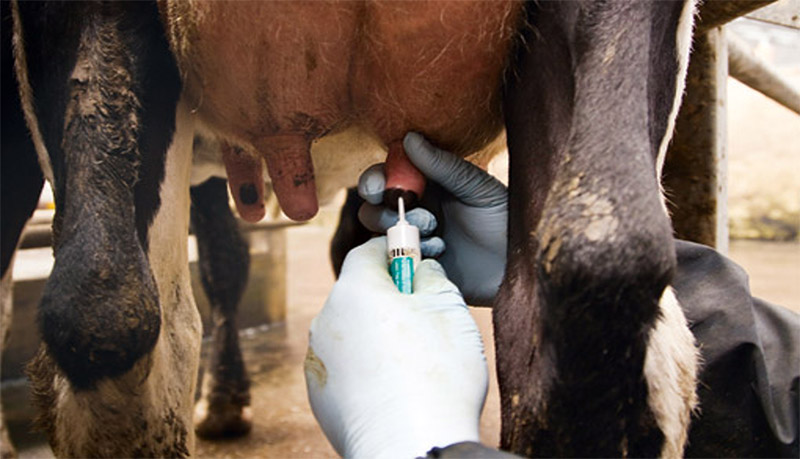 For an excellent overview on the correct procedure for administering intramammary antimicrobials or internal teat sealants, go to:
Dairy Australia — Dry Cow Treatment Procedure
Finding ways to reduce antimicrobial use is a vital part of responsible use and stewardship. Gone are the days when we can indiscriminately use antimicrobial medications "just in case". Regarding use at dry-off, we are starting to realize we don't need to use antimicrobial medications in every cow. Again, before you choose to employ SDCT in your herd, it is imperative that you discuss and plan this with your veterinarian.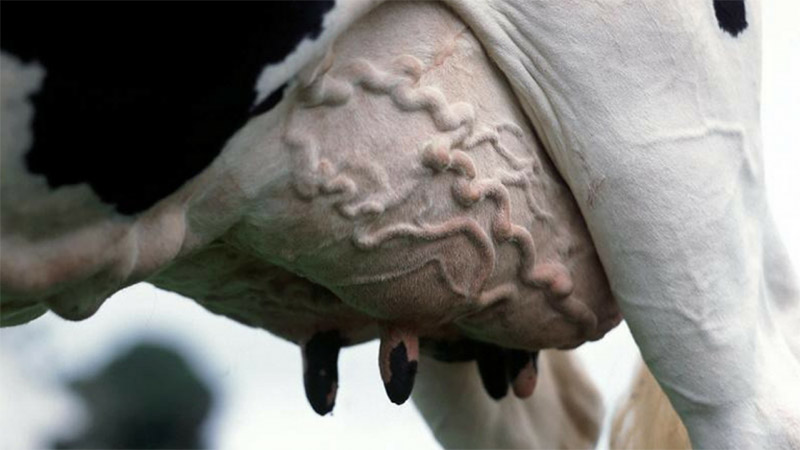 Before employing SDCT in your herd, discuss with your veterinarian
References
Vasquez A.K., Nydam D.V., Foditsch C., Wieland M., Lynch R., Eicker S., et al. Use of a culture-independent on-farm algorithm to guide the use of selective dry-cow antibiotic therapy. J. Dairy Sci. 2018;101(6):5345-61.
Rabiee A.R., Lean I.J. The effect of internal teat sealant products (Teatseal and Orbeseal) on intramammary infection, clinical mastitis, and somatic cell counts in lactating dairy cows: a meta-analysis. J. Dairy Sci. 2013/09/24. 2013;96(11):6915-31.
Scherpenzeel C.G., den Uijl I.E., van Schaik G., Olde Riekerink R.G., Keurentjes J.M., Lam T.J. Evaluation of the use of dry cow antibiotics in low somatic cell count cows. J. Dairy Sci. 2014/04/22. 2014;97(6):3606-14.