Proper Disposal of Antimicrobials
Special Topics Issue:
Benchmarking Antimicrobial Use
& Antimicrobials in the Environment
Page 10 /
Proper Disposal of Antimicrobials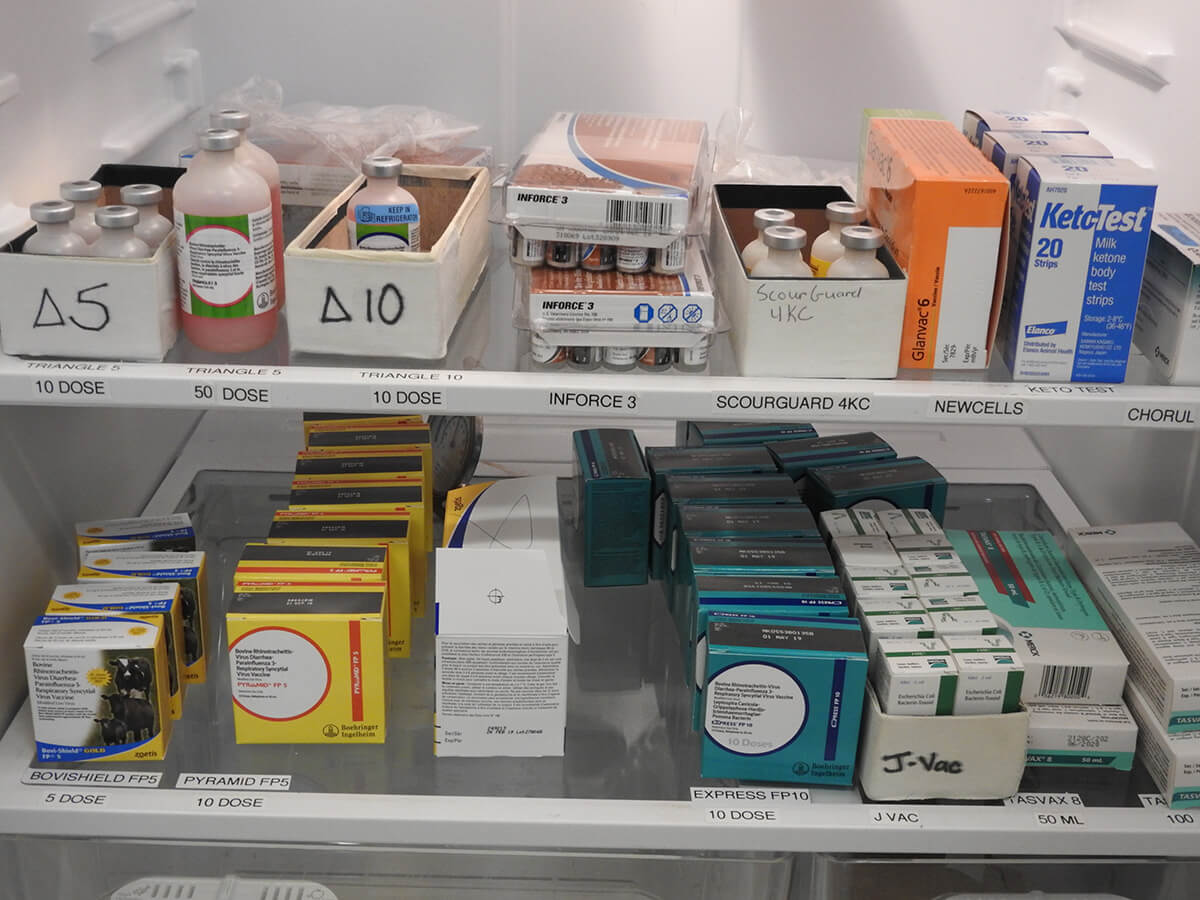 Improper disposal of unused, stored, or expired antimicrobials is a major concern in the development of antimicrobial resistance. Inappropriate disposal will lead to the presence of antimicrobials in landfills and water supplies, which can contaminate the environment and lead to exposure of and  toxicity in humans, animals, and marine life.  
The product label on antimicrobial packaging will typically contain information on disposal. If in doubt, contact the manufacturer of the product or your local waste disposal authority. 
Some methods for disposal of antimicrobial containers include:
Return expired and unused product to the supplier
Take empty containers to municipal landfills on household hazardous waste days
Speak to your veterinarian about other disposal options
Beyond the packaging used for antimicrobials, all syringes, needles, and other disposable supplies used to administer antimicrobials should also be disposed of properly. Specifically, biomedical waste (i.e., needles and syringes) should not be put into regular garbage and should be disposed of in accordance with local regulations.
Take Home Messages
Although not as commonly considered, the environment can serve as a major reservoir for antimicrobial resistance and can serve as a pathway for transmission of antimicrobial resistant bacteria between animals and humans. When antimicrobials are used in food animals, it is important to also consider how they can contaminate the environment. 
It is important to prevent environmental contamination from manure, ensure appropriate antimicrobial use in livestock and aquaculture, and appropriately dispose of leftover antimicrobials to avoid their entry into the environment.
References
Huijbers, P.M., H. Blaak, M.C.M. de Jong, E.A.M. Graat, C.M.J.E. Vandenbroucke-Grauls, and A.M. de Roda Husman. 2015. Role of the environment in the transmission of antimicrobial resistance to humans: A review. Environ Sci Technol. 49:11993-12004.
Singer, A.C., H. Shaw, V. Rhodes, and A. Hart. 2016. Review of antimicrobial resistance in the environment and its relevance to environmental regulators. Frontiers in Microbiology.
Berendsen, B.J.A., R.S. Wegh, J. Memelink, T. Zuidema, and L.A.M. Stolker. 2015. The analysis of animal feces as a tool to monitor antibiotic usage. Talanta. 132:258-268.
Chee- Sanford, J.C., R.I. Mackie, S. Koike, I.G. Krapac, Y-Y. Feng, A.C. Yannarell, S. Maxwell, and R.I. Aminov. 2009. Fate and transport of antibiotic residues and antibiotic resistance genes following land application of manure waste. J Environ Qual. 38:1086-1108.
Sarmah, A.K., M.T. Meyer, and A.B.A. Boxall. 2006. A global perspective on the use, sales, exposure pathways, occurrence, fate and effects of veterinary antibiotics (VAs) in the environment. Chemosphere. 65:725-759.
Cabello, F.C., H.P. Godfrey, A. Tomova, L. Ivanova, H. Dölz, A. Millanao, and A.H. Buschmann. 2013. Antimicrobial use in aquaculture re-examined: its relevance to antimicrobial resistance and to animal and human health. Environmental Microbiology.