Section 2 | Diarrhea In Piglets
Ontario Swine
Industry
Page 10 /
Piglets with diarrhea are losing large amounts of fluids from their bodies, quickly becoming dehydrated. It is critical to ensure these fluids are replaced. Providing rehydrating oral electrolytes is the central component to successfully treating diarrhea in nursery piglets.
Antimicrobials may also be indicated in some cases. Work with your veterinarian to determine a treatment protocol that fits the pathogen profile of your farm.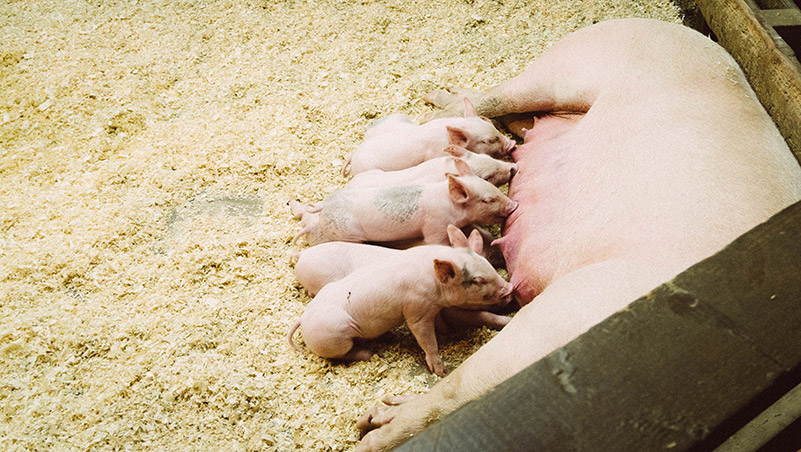 Diarrhea is a common illness impacting young nursery piglets. It can be caused by viruses, bacteria, parasites, or a combination of agents. It is important to consider that when animals are weaned and moved to the nursery barn, they no longer have immunity they received from colostrum. They must rely on their own immune system to buffer themselves against pathogens they will be exposed to upon mixing.
Hygiene is a critical aspect of prevention and using all in, all out management can help reduce diarrhea levels.
The hallmark of therapy is to provide oral electrolytes to prevent nursery piglets from becoming seriously dehydrated. Work with your veterinarian to determine common causes of diarrhea on your farm and create tailored protocols to treat disease and reduce its impact.
Oral electrolytes are the hallmark of diarrhea treatment1